Permanent and Temporary Anchors – Load Capacity and Regulations [OHS 34.11, 34.12 & 34.13]
**DISCLAIMER: This is not the official WorksafeBC website. The posts below are merely our interpretation and not official WorksafeBC regulation. To make sure you comply, please visit https://www.worksafebc.com/en.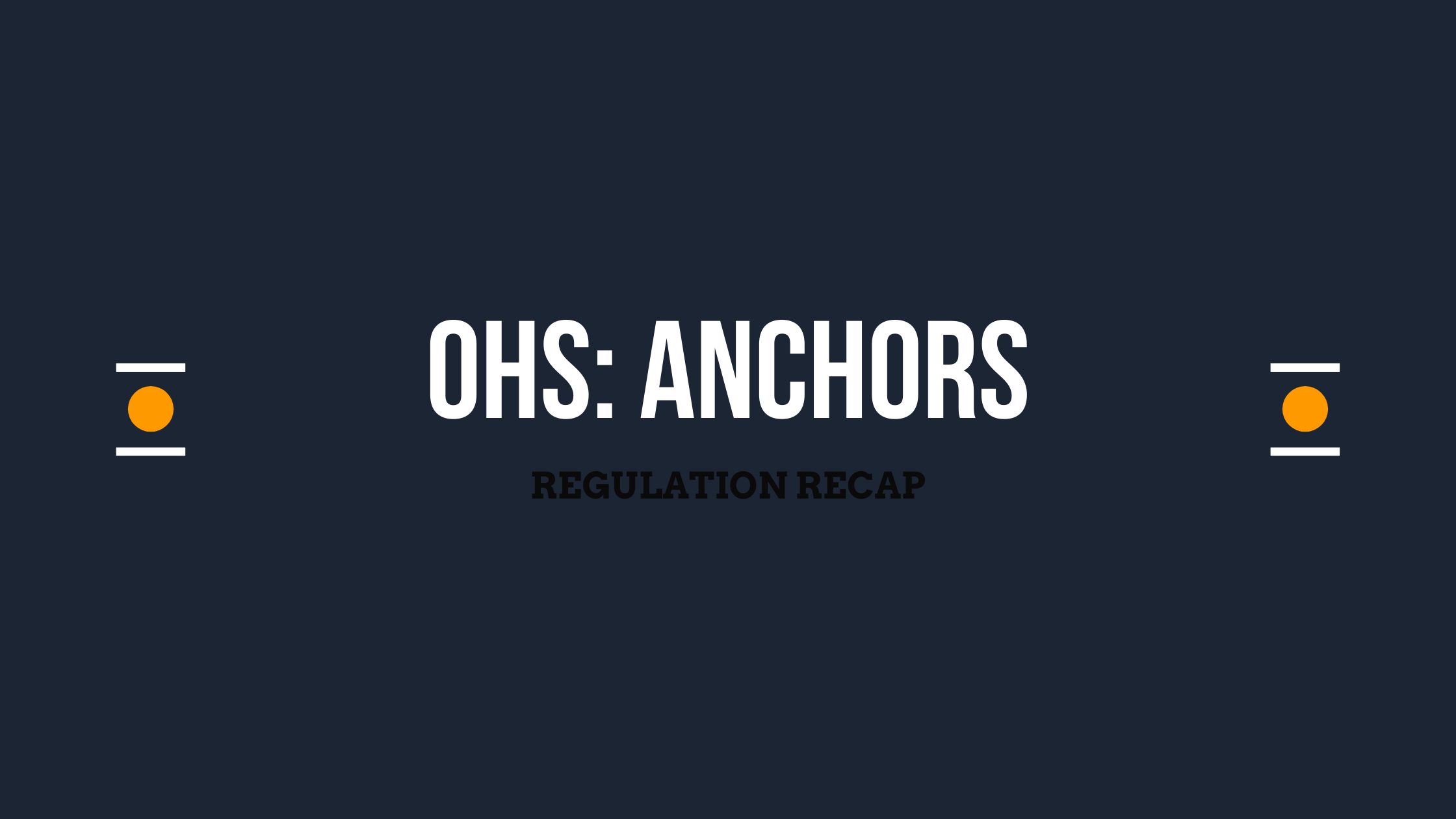 There are two anchor styles you'll work with in rope access: permanent and temporary. Their names are pretty self-explanatory but to be clear, permanent anchors have been permanently installed into a structure or natural feature by a certified engineer, while temporary anchors (aka placed anchors) are removed from the structure as soon as you've finished using them.
Permanent anchors include: anchor rails, paired anchor devices, and ground anchors.
Temporary anchors include: deadweight anchors and counterweight anchors.
Learn more about the anchor systems in 2.7.9 in the ICOP and about anchor selection in 6.4.2 of the TACS.
Every anchor system must be reliable and capable of withstanding any force applied to their system. This word 'force' is particularly important. We're not just talking about weight, we're talking about gravitational force – a number which increases with the length of your displacement. That's one of the reasons keeping a low fall factor is so important; the longer your fall, the more force your anchor will have to withstand or counterbalance when it catches you.
Which brings us to our next section.
Load Capacity – Permanent vs Temporary Anchors
In their regulations, WorkSafe BC specifies how much force applied in any reasonable direction an anchor should be able to withstand.
For temporary anchors, the ultimate load capacity is 12 kN (2700 lbf) for each person connected to the anchor.
For permanent anchors, the ultimate load capacity is 22 kN (5000 lbf) for each person connected to the anchor.
In calculating this, you're not just considering the body weight of the tech working in suspension, but also any equipment they're wearing or carrying.
Permanent Anchors - Monitoring
Since permanent anchors are, well, permanent, they have to be continually monitored to ensure they are still in accordance with CSA Standard Z91-02 (R2013) Health and Safety Code for Suspended Equipment.
WorkSafe BC Regulations state that:
Permanent anchors must be inspected and tested at least once a year.
These results must be documented.
The installation must be certified by a professional engineer.
The documentation and installation certification does not apply to permanent anchors placed for mountaineering or caving, although they do need to be inspected and tested annually.
Confused about standards and how they work? Check out this blog post.
You can read through the source material for this blog by going to: WorkSafe BC: Part 34, Rope Access
For more information related to the rest of the WorksafeBC Part 34 regulations for Rope Access, please visit this page: