Level 2 Upgrade Preparation Video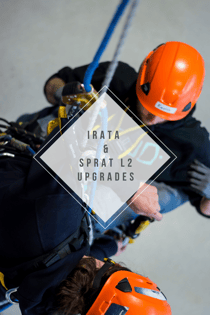 Are you getting ready to upgrade from Level 1 to Level 2 for IRATA or SPRAT? This is a challenging step, so we've put together a video to help you to prepare for the process. Paying attention to the information in this video will help you to be successful with your upgrade.
Some key topics covered in the video are:
Pre-requisite hours

How to know if you're ready for an upgrade, even if you have enough hours

Logbooks

Resources for brushing up on Level 1 skills

Studying tips
At Pacific Ropes, we offer a free Level 1 refresher day for students registered in our Level 2 upgrade or re-certification course. We've been offering rope access training since 2014! With all the students that have come through, we've noticed that those that are the most prepared get the most out of their week here with us. Also, having a refresher day to practice your existing level 1 skills set your level 2 course off on the right track!! It's important that you have mastered these skills and have them fresh in your mind prior to taking the Level 2 course. These refresher courses do fill up, so early registration is recommended.
We will be releasing more prep videos soon, so stay tuned!!