How to be a Great L3 Technician
If you've decided to become a rope technician, it's clear from day 1 that upward mobility in your career involves getting to your L3 certification. If you think about it, according to IRATA regulations, that means you can reach the top level of your career in 2 years! This of course is the best case scenario in which you are able to secure a full time job on ropes right after training for two years. But let's say you are in this ideal situation, with the growing demand for L3 rope techs in Canada, that means you'll be set within two years!
But as we all know, this ideal situation isn't reality. Or it's not the case for the majority of us. Generally it takes awhile to gain experience and jobs but nevertheless, it's still a short time frame for ascent to the top. It's not like aiming for your L3 is the same as trying to become a doctor, which requires at least a decade of your life if not more.
That being said, although time frame to reach your L3 isn't as time demanding as other professions, becoming an L3 is actually more important and requires more skill, experience and maturity than most people assume when they join the IRATA system.
A lot of our L2's that come in for their upgrades expect an easy week or easy transition like their previous training. But, we want to set the expectation straight that if you're going to become an L3, you need to step up your game! It's not easy and it's not something that you can fake. Getting your L3 certification is not simply a matter of working through 4 days of training and passing an assessment. It goes far beyond that formality. And your future employers, rope access team/co-workers will be expecting that.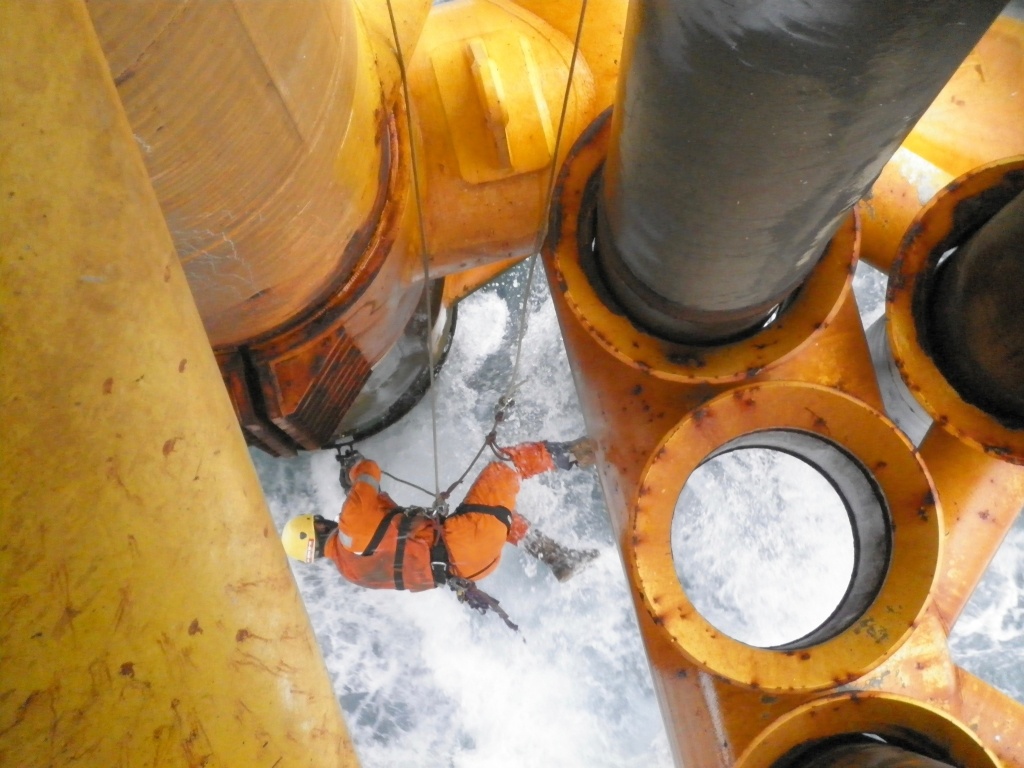 Photo C/O Don Gibbons: L3 IRATA, L3 SPRAT, IRATA Trainer/Assessor, SPRAT Trainer, Manager of Pacific Ropes Training Academy
The longer I am in this industry, and as part of a training facility, the more I understand the depth of character, leadership qualities and intellectual skill that is necessary to not only be an awesome supervisor but a highly competent project planner capable of grasping the 'big picture' at all times. When you sit down and deconstruct what it actually takes to be an L3 based on work scope evaluation, project and people management, access planning and general awesomeness, you realize it is more demanding than you might assume. Sure, the expectation by the time you certify for your L3 is that you are fully competent in all Level 1/Level 2 IRATA techniques and gear usage/specs, but believe me when I say it requires much more than that outside of the controls of a training space.
I have been really lucky to work with exceptional L3's. I deeply admire the way they handle people - they listen to the input of their L1's and L2's, appreciate their support staff and work well with clients and external crews on the job site. They have a wonderful work ethic – working early mornings or through the night with few complaints. And most impressively, they solve intricate access problems that are informed by their years of work experience and expertise. They do incredible things that take guts, confidence, great intellect and a true commitment to the principles of Rope Access.

But of course, there is a difference between being a L3 technician and a L3 Supervisor. Some people may chose never to take on a Supervisor role and will want to remain as a L3 technician. Regardless, we've listed a few things for you to think about as you head towards your L3 status.
Characteristics and Qualities of a Great L3 Technician:
You need to know your L1, L2 and L3 technicalities like the back of your hand as well as your provincial safety and supervisory requisites- no getting around that.

Problem solver. Can understand the process, goal, and task and be able to accomplish that goal despite hurdles.

Can see the big picture and understand how all the pieces and people fit into that.

Know when to ask for help.

Did I say knowing all the technicalities of rope access work, including safety regulations, equipment specs, manuevers, rescues, rigging, hauling, everything!

Strong communicator. Remember, you're one of the "experienced" ones now on site. You need to be able to help guide and lead the peopel around you.


Characteristics and Qualities of a Great L3 Supervisor:
Everything listed in the L3 Technician list.
Team leader. Someone who can inspire their team to excel and work well together.
Delegation. Learn how to delegate and mentor your team to accomplish a goal.
Great listener. You're not just listening to your team but to your boss, the clients, and anybody who is helping you accomplish the project.
Slow is fast and fast is slow- meaning they are methodical in their techniques and project planning approaches.
They stay humble in their work, work relationships, and in their conversations.
Flexible. Willing to adapt, change, and not falter under unexpected circumstances. Can admit when they are wrong and stay resilient.
There is no doubt that Canada is experiencing a lack of 3's and we need more out there. However, we, as an Industry, are still relatively new. We are developing our companies, our training facilities, and educating clients on exactly what we can do (which is a TON). Our people are YOUNG. It is really hard to amount the hours and job site diversity that is necessary to be a really stellar L3 in your twenties. Most notably, because apprenticeship is not built into the IRATA system, many L2's just simply aren't qualified in the terms listed above, so they just aren't ready. When you work in this world, readiness is a real thing. It is substantiated. So, graduating to this level of responsibility is something none of us take lightly. The integrity of our Industry depends on it.
We need more great L3's. We need to build our professionalism and our character. We want happy teams. Most importantly, we want to show everyone on a work site how amazing our methodology and system is and how darn capable we are. And we can't do that if we put forward L3's who aren't ready to take on that responsibility.
So, how to become an excellent L3? Be a stellar L2 first. Be honest with yourself about your preparedness to be a great L3. Shadow the people, the great L3's that inspire you and talk about what you admire and want to learn more about from them. Ask to take part in the planning process. Simply put, know when you are really ready and ask yourself the hard questions:
Do I know my gear inside and out?
Can I prepare safety and rigging paperwork for all my job sites?
Do I have creative access solutions for a myriad of work environments?
Do you I excel at Rescue planning?
Am I fluent in the IRATA ICOP, TACS, and provincial safety and supervisory regulations?
Am I confident managing a team, resolving conflict, staying clam in a stressful situation?
Do I know how to dissect my work site and constantly have the "big picture" at the forefront?
Can I liaise well with clients and other teams on a work site?
Do I understand managing a project with time and cost as major considerations?
Can I communicate well with head office staff and keep them up-to-date on job site updates?
Have I got the character, grit, a sense of humor, and the intelligence to lead well?
Am I physically and mentally healthy enough to be a good example for my team?
These are just some of the hard questions you'll want to ask yourself.
As a good L3 friend of mine told me, "L3's can sometimes think that their 'apprenticeship' in Rope Access and Rescue ends with the training and testing week. This simply isn't the case. Being an L3 is a lifelong apprenticeship. If they can remember that piece of advice our L3's will forever be learning and improving, and so will the teams they are leading."
Let us know your thoughts on this. And as always, feel free to contact us to chat.